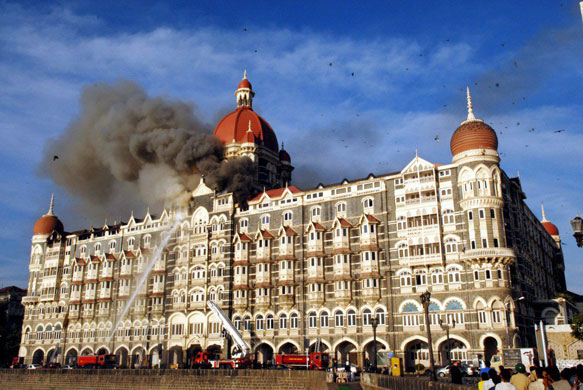 Some time words come with there own set of limitations.Sometimes the enormity of the situation is such that words fail to convey what they are primarily meant for.The trauma that unfolded on
mumbai on nov.26th can be easily classified one such event.The above images convey some of the tragedy that befell on mumbai on that unfateful night.But i am afraid this images will not be able to tell you the tribulations of a family that lost there loved one.
I have lived in mumbai for whole of my life and have never felt like this before where disasters are like a daily recipe.On nov.27th the day after the siege started i was on my way to office and the air was filled with fear,panic and insecurity.I could spot only 4 people in the whole compartment of a suburban local train and easily i could see a sense of insecurity flashing from there faces ,which has never been the case before.I could see the citizens of this wonderful city walking with there heads held low only because of impotence & ineffeciencies of our men in power.
I know we will bounce back as always but at what costs.How many more sacrifices of innocent lives do we want to act ,to retaliate .I know we will all talk this things for some days,news channels will play some patriotic songs ,hold debates with our shameless politicians and again we will be dragged to the compulsions of life ,of going to work,of paying taxes ,of viewing serials,going to malls,wathcing matches,and again we will be put through the same ordeal ,the place might be differnt,the strategy might be different ,but the victims i fear will be the same innocent souls .